PVL Sponsors John Mickel Motorsport for 2015
PVL have been involved with Mickel Motorsport for many years, supplying graphics and branding support for his race cars and Nick Broom, MD of PVL said, "Having seen John race VERY competitively in NASCAR, ASCAR, Trucks and Legends over the years, it's great to get involved as a sponsor this year"
The future is bright, the future is orange! With Mickel Motorsport's 2015 Legends race car in bright orange this season, it fits perfectly with the PVL brand!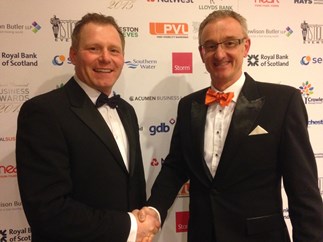 Legends race cars are styled on the 1930s American cars but at 5/8 scale, built on a racing chassis and powered by a Yamaha 1250 bike engine. The races are exhilarating as all cars are essentially the same, so you get to see close racing centered round the driver's skill with 30 minutes of multiple lead changes throughout as cars slingshot each other down the straights.
John Mickel's trophy cabinet is testament to his abilities; by the age of 19 he had already become a World and European champion on short ovals with Superstox, and in 2001, John was UK and World Legends Champion (road course) and European SCSA champion. 
John said "It's great that PVL have stepped up their marketing campaign with us this year. Nick Broom has been involved with our team, both in the UK and across the Atlantic, and has experienced the roller coaster ride of motor racing for a long time and I am very pleased that he continues to see the benefits of an involvement with Mickel Motorsport. We want to make this year great for PVL we and look forward to many more years working together."
9 meetings are planned in 2015 at prestigious circuits including Brands Hatch, Donington and Silverstone. Several meetings will be supporting the British Truck Racing Championship which gives an added thrill to proceedings as truck racing is the second most popular motorsport series in the UK.
"PVL are planning to hold several hospitality events, giving the chance to get up-close and personal and really see how a race team works – we wish John every success this year and look forward to seeing you there!" said Nick.
Editor information
Legends car racing is a style of race car designed primarily to promote exciting racing and to keep costs down. The cars are a "spec" series, meaning all are mechanically identical, with the exception of the body shape. 3 styles of car (Standard coupe, 34 Coupe, and Sedan) in 10 shapes are available and the body shells are 5/8-scale replicas of American automobiles from the 1930s and 1940s, powered by a Yamaha motorcycle engine. The sanctioning body for Legends car racing is called INEX (Inexpensive racing).
Related Posts: