Mobile Management Company Partners with Successful Race Team in a Not so Mobile Market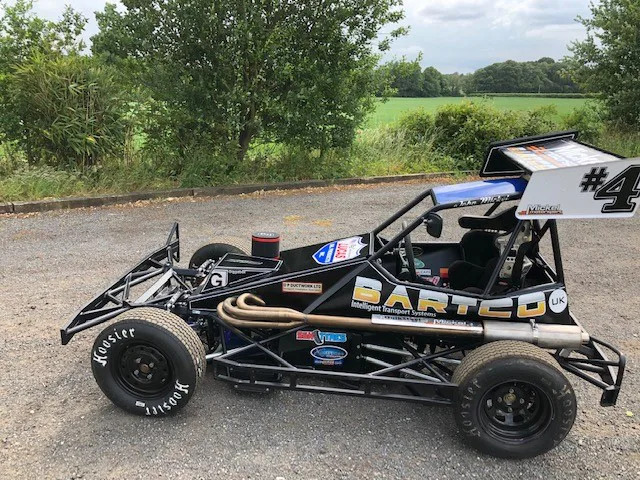 During these unusual times, it is more important than ever to celebrate good news.
With this in mind, it gives us great pleasure to announce in a joint statement that Bartco UK have been named as the sponsor of Mickel Motorsport following a very successful period involved with Bartco UK's sister company, MVIS Ltd.
The sponsorship deal was intended to support Mickel Motorsport as they power through the 2020 Legends Cars National Championship with MRF Tyres. However, this year is obviously very different to most; with COVID-19 shutting down the start of the Championship, things are set to resume with further notices expected from Mickel Motorsports soon.
We announce this sponsorship together despite the national crisis we face to maintain connections at a time that desperately call for them. Sponsorship opportunities such as this offer both parties the chance to get involved with new groups and share a supportive presence for sporting events close to both our industries hearts.
Bartco UK provides a comprehensive product range and support services across the entire spectrum of road traffic equipment and visual management systems. This makes them and Mickel Motorsport a fantastic fit, with the successful team offering Bartco UK a wide range of marketing and business to business opportunities.
Anne Ashman, General Manager at Bartco UK comments "We are very pleased to be supporting Mickel Motorsport, especially when things are so uncertain for the events industry. Being lucky enough to have continued trading through this, it's important our sponsors know that they have our support. We look forward to working with them in whatever way we can progress the season."
John Mickel, MD of Mickel Motorsport said, "Despite these very strange times, there are still a lot of great opportunities for both companies and positivity is essential for small business at the moment."
Related Posts: