Achievement at Anglesey and Onward to Donington
Rounds 5 & 6 Sponsored by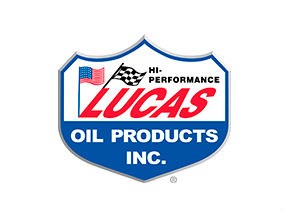 John Mickel, driving the awesome orange K-Seal #4 car, extended his championship lead to 545 points ahead of the young gun, Connor Mills. 
Paul Simmons, driving the black, mean, Baileigh #51 machine climbed to third place in the championship with Rickie Leggatt, driving the #26 Magrasil car biting at Paul's heels.
John Mickel #4 – K-Seal
John Mickel put in the fastest lap in practice in his #4 K-Seal car which set the tone for the weekend.
With two race wins and one second place, John lifted the first place trophy on Saturday.
Sunday morning started badly for John, with an intermittent electrical fault which hindered John for the whole of the first race and he limped across the line in 11th place but the Mickel Motorsport mechanics soon diagnosed the problem and John finished the weekend in the K-Seal car taking the last two races of the day in first place, leaving him in 4th place overall on Sunday, just a mere 20 points separating him from the points winner for the day.
Saturday Round 5 - 1st 1st 2nd
Sunday Round 6 - 11th 1st 1st
Paul Simmons #51 - Baileigh Industrial Ltd
Paul climbed from 5th in the Championship to 3rd place following a great weekend with a fourth place overall on Saturday and a second place overall on Sunday.
Saturday Round 5 - 7th 6th 4th
Sunday Round 6 - 2nd 4th 4th
Rickie Leggatt #26 – Margrasil
Rickie always drives fast and hard and he did not fail to disappoint; he drove the wheels off his Magrasil car to maintain 4th in the Championship.
Saturday Round 5 - 4th 7th 8th
Sunday Round 6 - 3rd 6th 5th
Mike Schlup #3 – K-Seal
Mike has only had a few outings in his Legend this year and is competing as a Rookie.
He drove very well to take a "Rookie of the day" award.
Saturday Round 5 - 12th 10th 11th
Sunday Round 6 - 14th 12th 7th
Mickel Motorsport would like to thank Lucas Oil for their support over this great weekend. 
Rounds 7 & 8 are on 23rd & 24th July at the famous, fast circuit, Donington.
Mickel Motorsport is proud to announce that there will be a new driver in the #3 K-Seal Team Car. Further information will be announced soon!
Mickel motorsport will be hosting a VIP suite and we look forward to welcoming guests from MVIS and Amber TM
Related Posts: